Radar Imaging Laboratory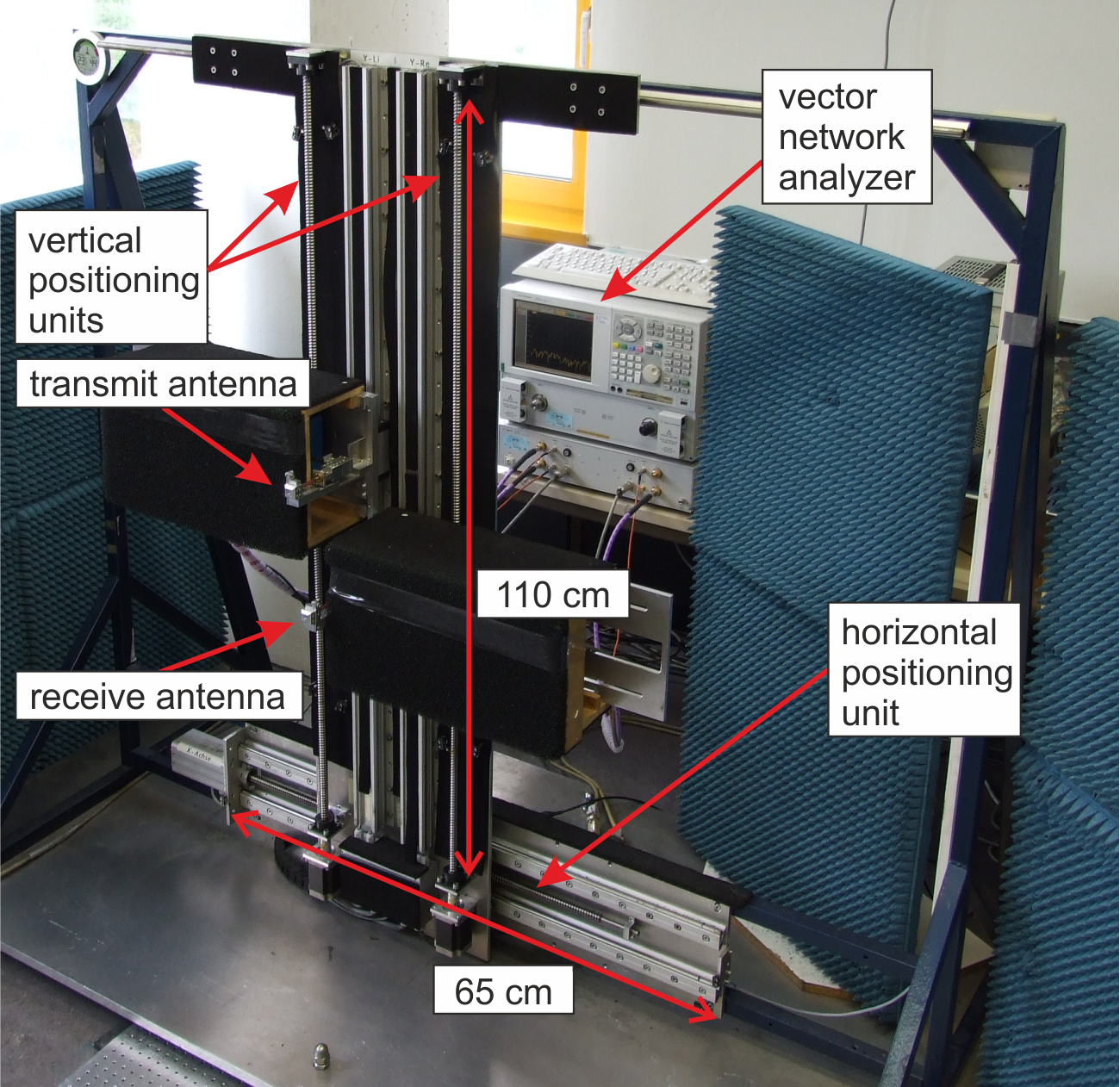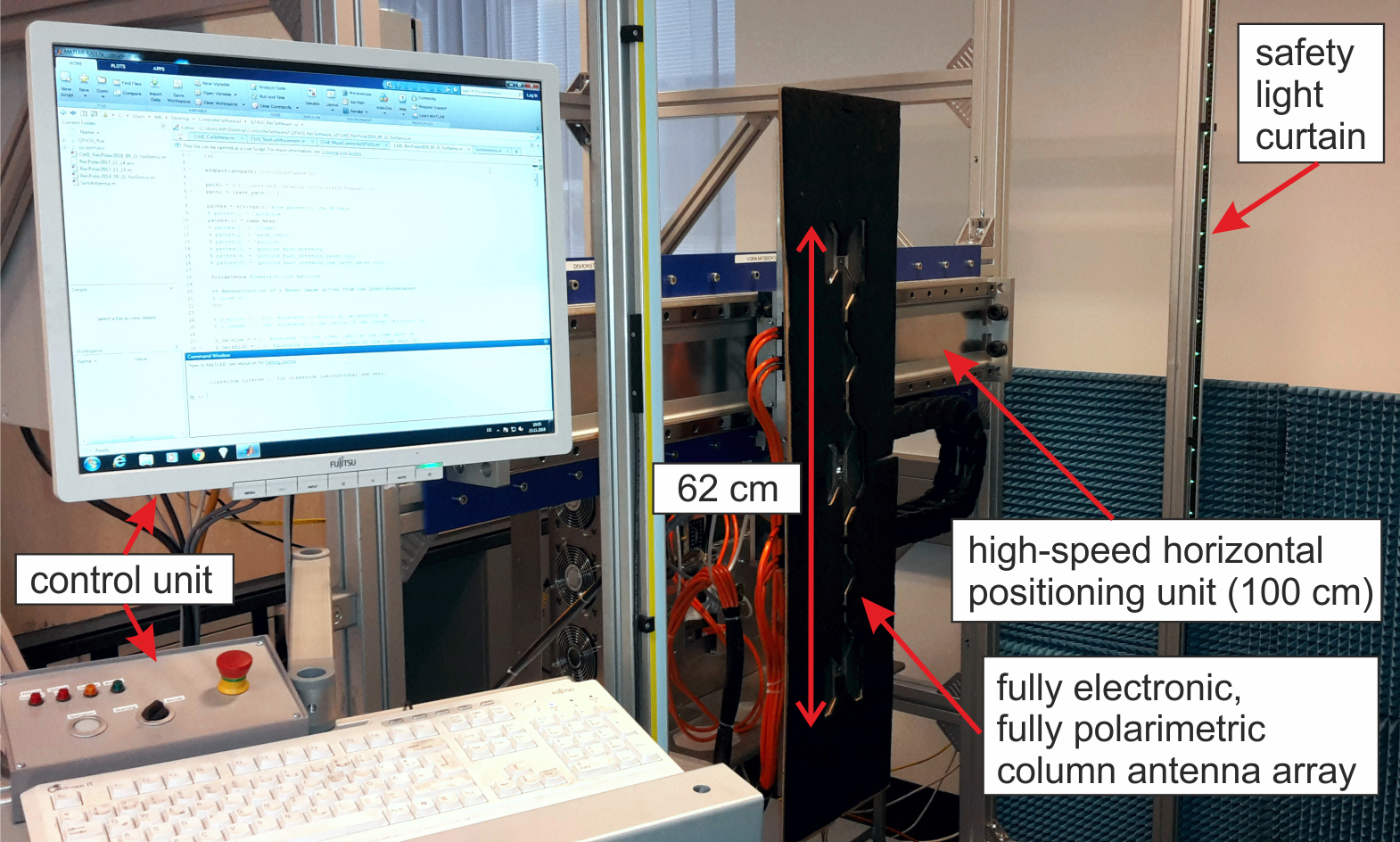 ---
The radar imaging laboratory provides numerous systems which allow for the acquisition of three-dimensional, high resolution radar images for our research in the fields of non-destructive testing (NDT) and security applications. The laboratory equipment includes various RF components – e.g. antennas, connectors or RF sources – for typical radar imaging frequency intervals such as Ka-band (26.4 – 40 GHz), E-band (60 – 90 GHz), W-band (75 – 110 GHz), WR-3-band (220 – 325 GHz) and WR-2-band (325 – 500 GHz). Furthermore, a time domain spectroscopy system is available to cover the terahertz (THz) frequency range (100 – 2500 GHz).
Numerous positioning units allow for the flexible sampling of both mono- and multistatic antenna array configurations with planar or cylindrical apertures. Furthermore, fully polarimentric radar data can be recorded to acquire the entire scattering information of the investigated scenarios.
The radar imaging laboratory also provides the world's first real-time capable, fully polarimetric radar imaging system which operates in the frequecy interval from 70 GHz to 80 GHz. It is designed to address the radar image acquisition in challenging scenarios, e.g. personnel screening.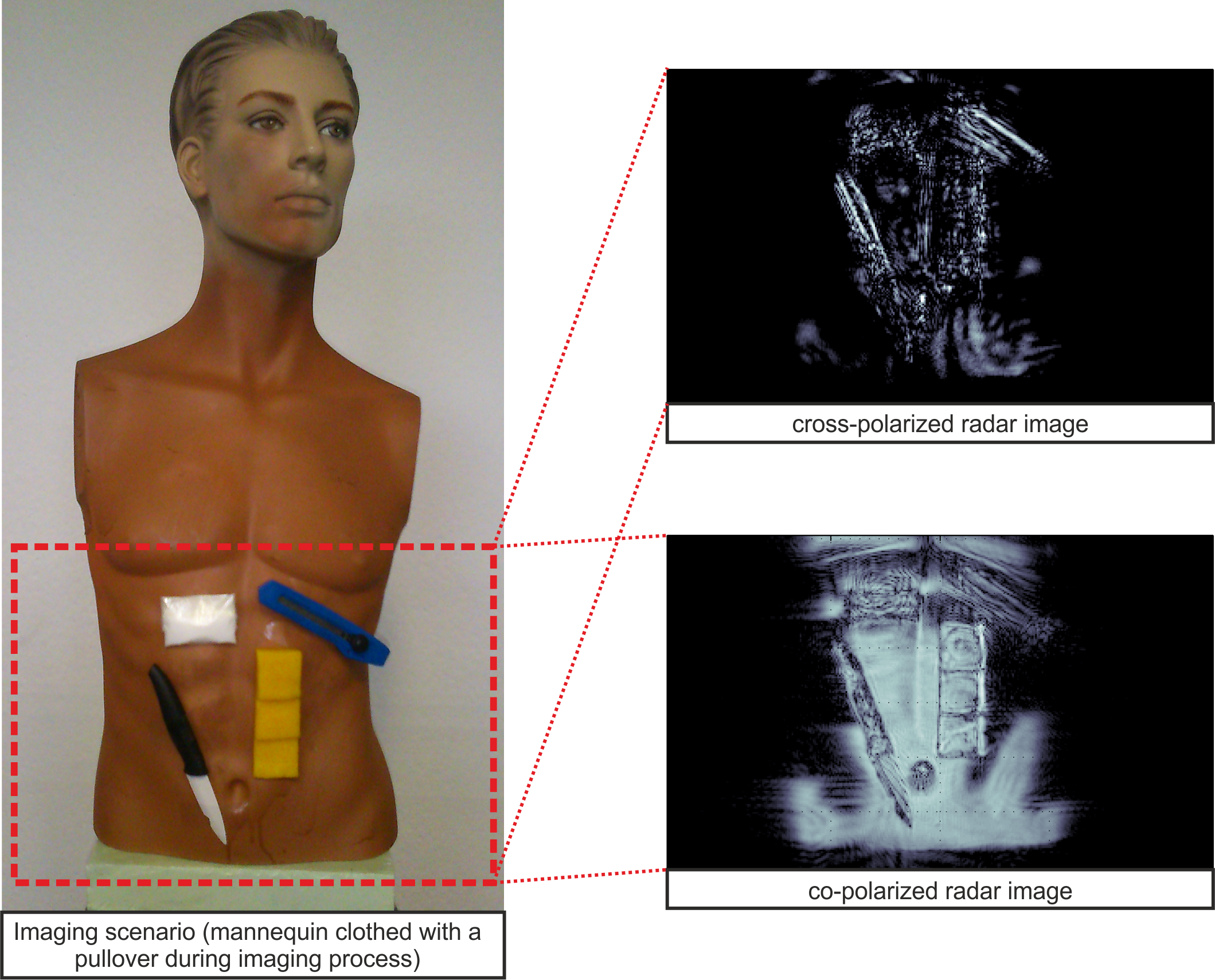 Contact:
Research Group Leader: Wave-Based Imaging Techniques