Fiber Sensing Laboratory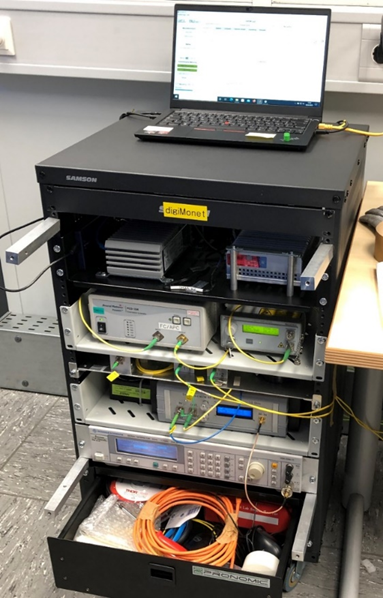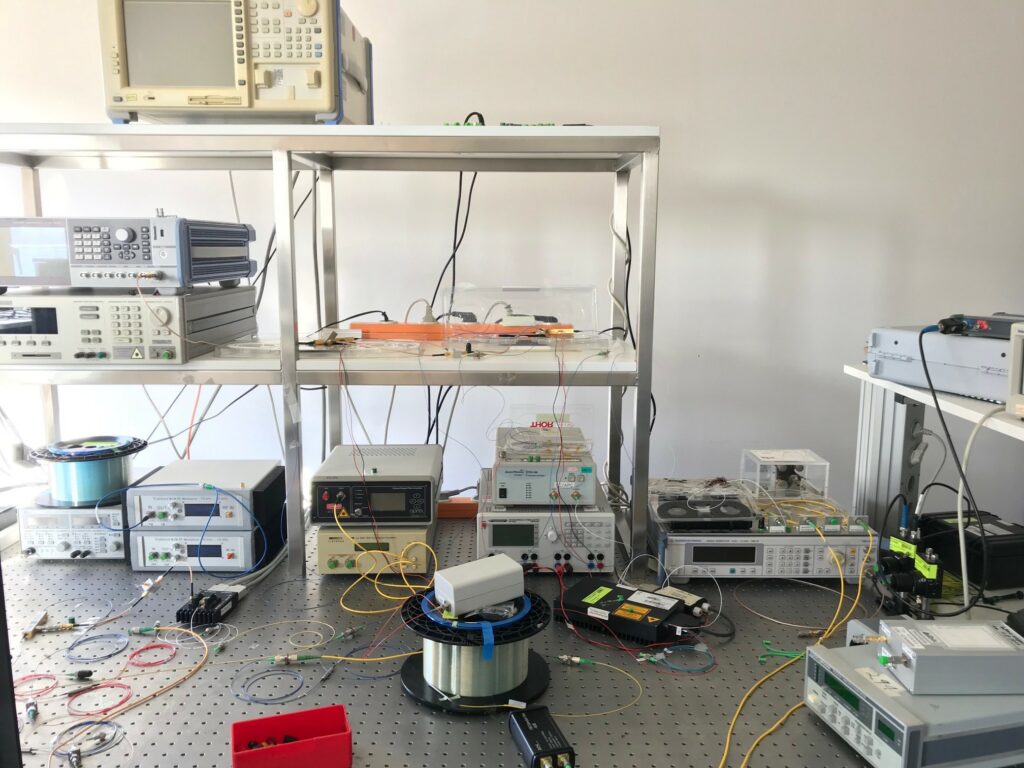 Our Fiber Sensing Laboratory at LHFT is equipped with various components for fiber sensing in the C- and L-Band wavelength range. This includes narrow and broadband laser sources, fiber coupled devices, such as fiber couplers, circulators and polarizers, electro-optic devices, e.g. Mach-Zehnder Modulators, and all sorts of detectors, ranging from simple photodiode to spectrometers.
With those, we design and built demonstrators for FBG and Raman temperature and strain sensing. If you are interested in working with optical fiber sensors, please do not hesitate to contact us.
---
Contact: