Fiber-Bragg Gratings (FBG) Laboratory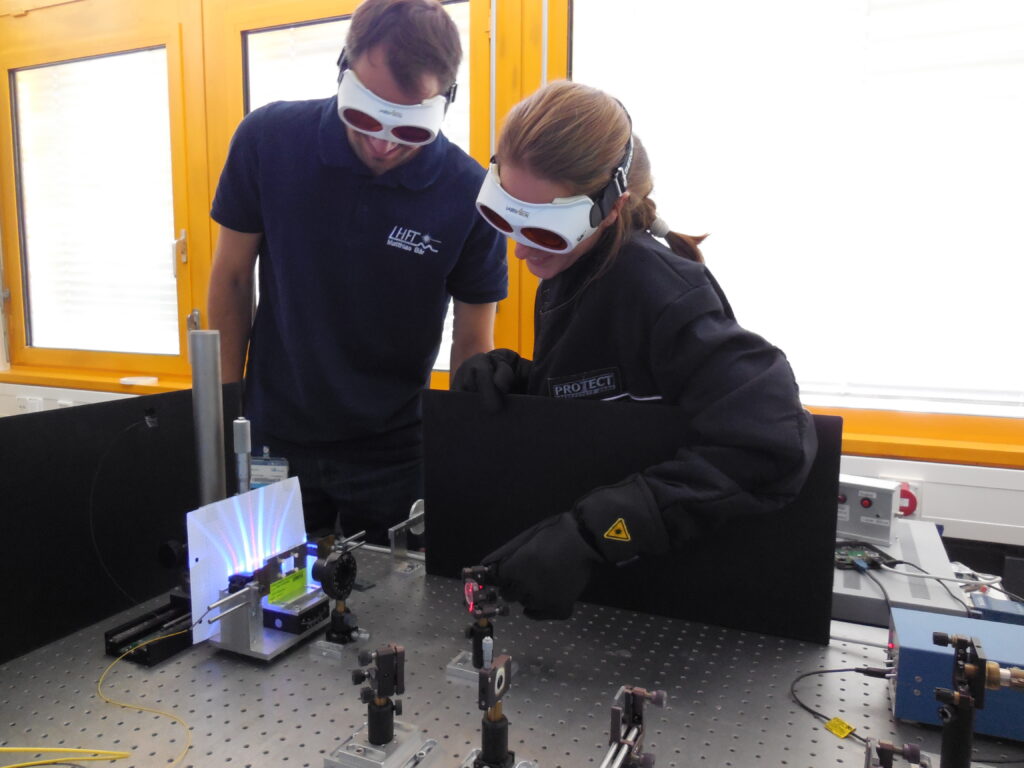 The LHFT owns a Fiber-Bragg-Grating (FBG) inscription station, which offers the possibility to inscribe FBG into photosensitive optical fibers with the Scanning-Phasemask procedure. As lightsource a KrF-Excimer-Laser of the type Coherent Bragg-Star-Industrial (248 nm, 1 kHz, 10 mJ) is used.
For inscription of FBG into less photosensitive fibers, the LHFT also owns a high pressure chamber to process hydrogen-loading on fibers (100% H2, 200 bar, 150°C).
For further analysis and measurements with FBG a variety of measurement equipment like Optical Spectrum Analyzers (600 nm – 1700 nm) and also a temperature chamber with strain measurement equipment are available.
Contact: