Best Paper Award for Patrick Gröschel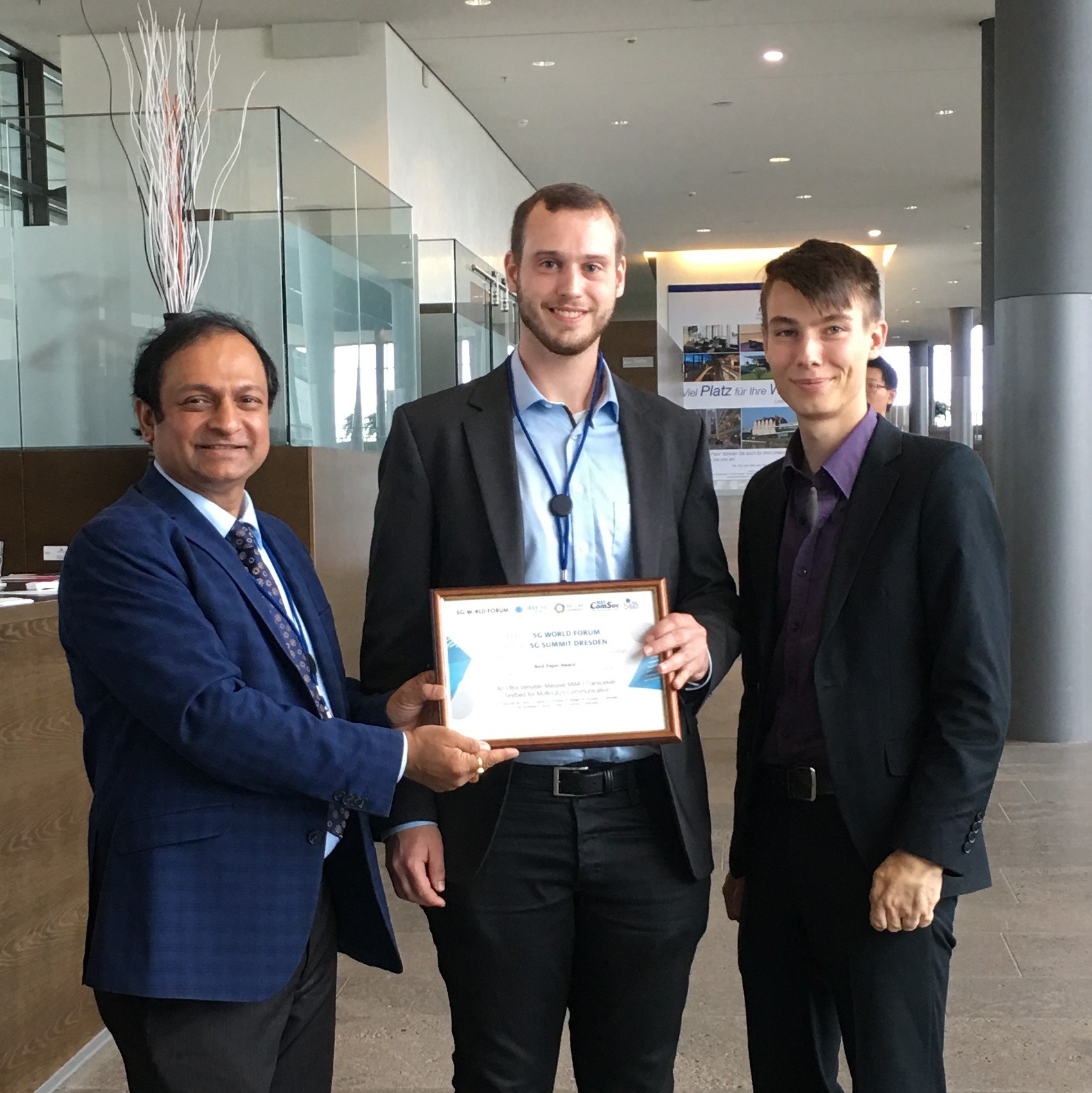 Patrick Gröschel and his co-authors have been awarded with a Best Paper Award at the IEEE 5G World Forum 2019, 30.09. – 02.10.2019 for their contribution "An Ultra-Versatile Massive MIMO Transceiver Testbed for Multi-Gb/s Communication" authored by P. Gröschel, M. Hehn, E. Sippel, R. Schober, R. Weigel, M. Vossiek and C. Carlowitz.
The IEEE 5G World Forum provides intensive scientific exchange in the field of the new generation of mobile communications. Furthermore, with plenary lectures from globally known industrial companies (Vodafone, Nokia, Huawei, Rohde + Schwarz, Bosch, Infineon, and many more), as well as various vertical tracks, workshops and a trade show, the 5G world forum serves as a platform for broad dialogue on future developments in economics, aiming to promote current visions and challenges in the area of 5G+.