Best Paper Award for Patrick Gröschel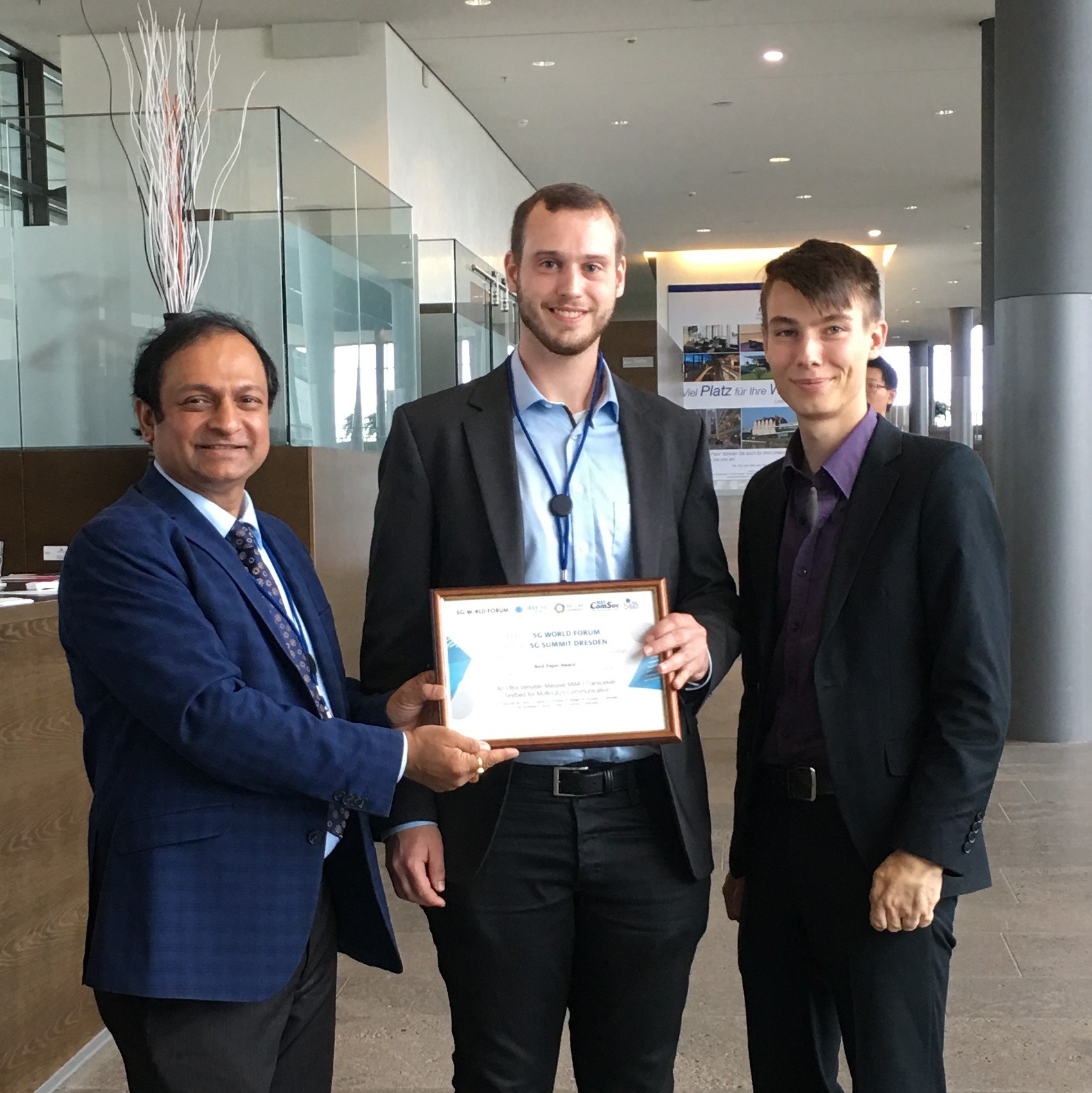 Patrick Gröschel and his co-authors have received a Best Paper Award for the paper "An Ultra-Versatile Massive MIMO Transceiver Testbed for Multi-Gb/s Communication" – Authors: P. Gröschel, M. Hehn, E. Sippel, R. Schober, R. Weigel, M. Vossiek and C. Carlowitz – have been awarded.
The IEEE 5G World Forum serves as an intensive scientific exchange in the field of the new generation of mobile communications. In addition, plenary presentations by world-renowned industrial companies (Vodafone, Nokia, Huawei, Rohde+Schwarz, Bosch, Infineon, and many more), as well as various vertical tracks, workshops, and an exhibition will enable a broad dialog regarding current developments in the industry, with the aim of promoting current visions and challenges in the field of 5G+.